The partnership of the project Eco-Conscious Minds to Stop Pollution in the Valuable Wetlands of Black Sea Basin BIOLEARN (BSB142) developed a training set containing 12 separate courses aiming to highlight the importance of wetlands, to prevent pollution in wetlands and to develop ecological literacy of the participants accordingly in the Black Sea basin area.
For each course, a booklet for trainer and one for the children were prepared. The trainer booklet has detailed activity application instructions, necessary information on the subject, assessment questions and recommendations to enrich the activity. The children booklet has a content of information on the topic enriched with images and visual representations, worksheets with practical exercises and experiments. The target groups for the courses: age 8-14.
For the moment, the booklets are available in English language and in Turkish language. The materials will be translated in the native languages of all the project partners and published on the programme website.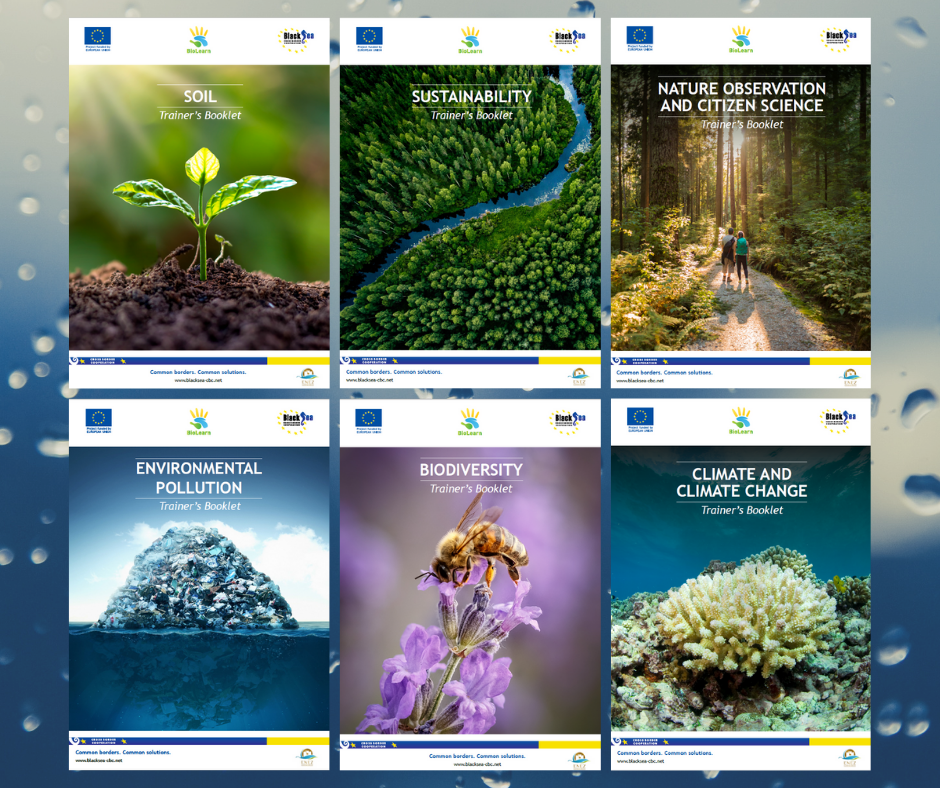 Bellow the courses are listed: